"Yes, but I only shoot for fun," you say. Even so, you might one day capture the-best-drone-photo-ever, and how disappointed would you be that day when you realize you won't be able to process it properly because you've been sticking to the compressed .jpg format? But seriously  if you are serious about trying drone photography, and I suppose you are if you're reading this, then forget .jpgs and use RAW. Period.
2. The 16:9 or 4:3 Format Question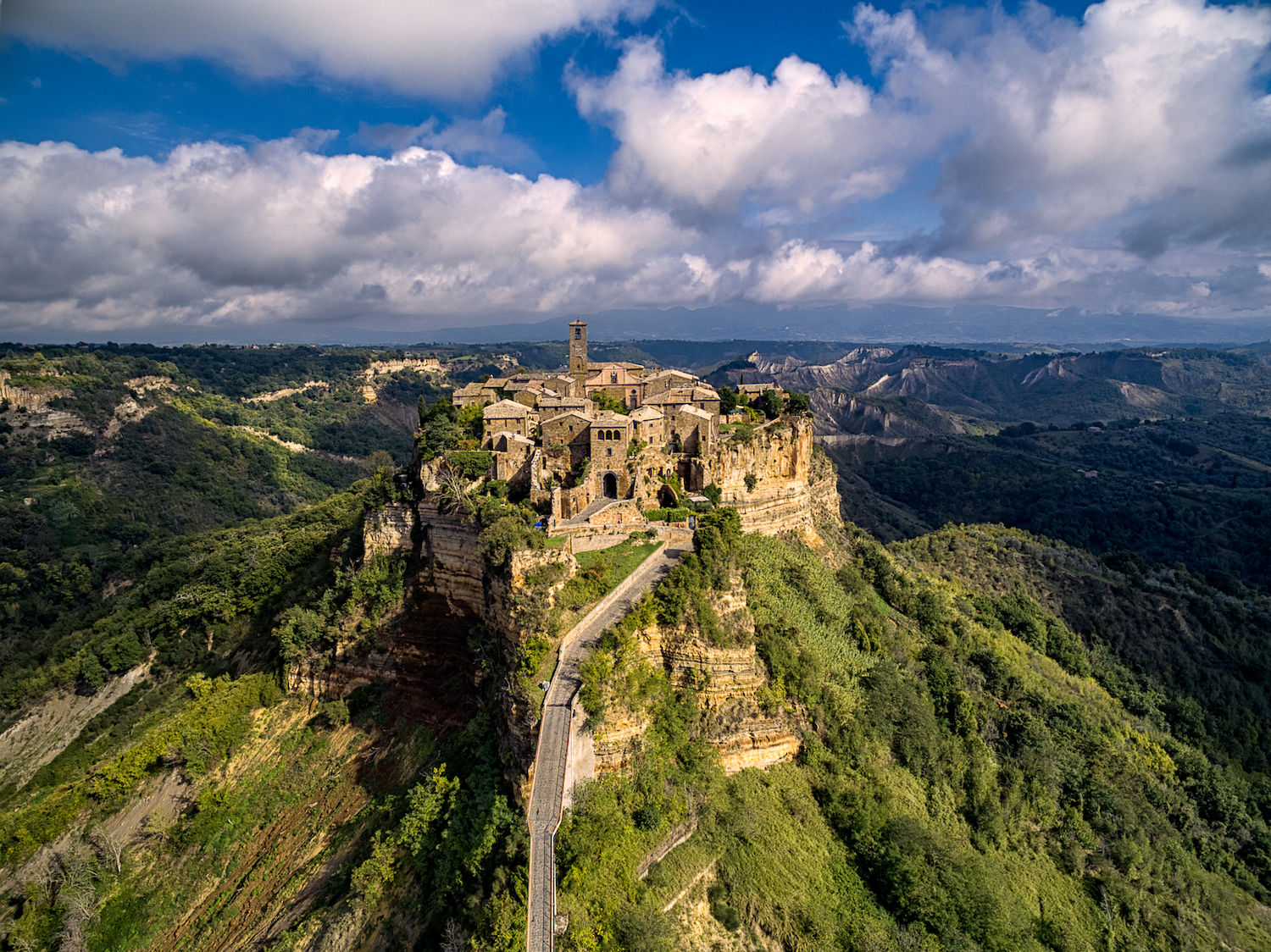 Civita di Bagnoregio in 4:3 Format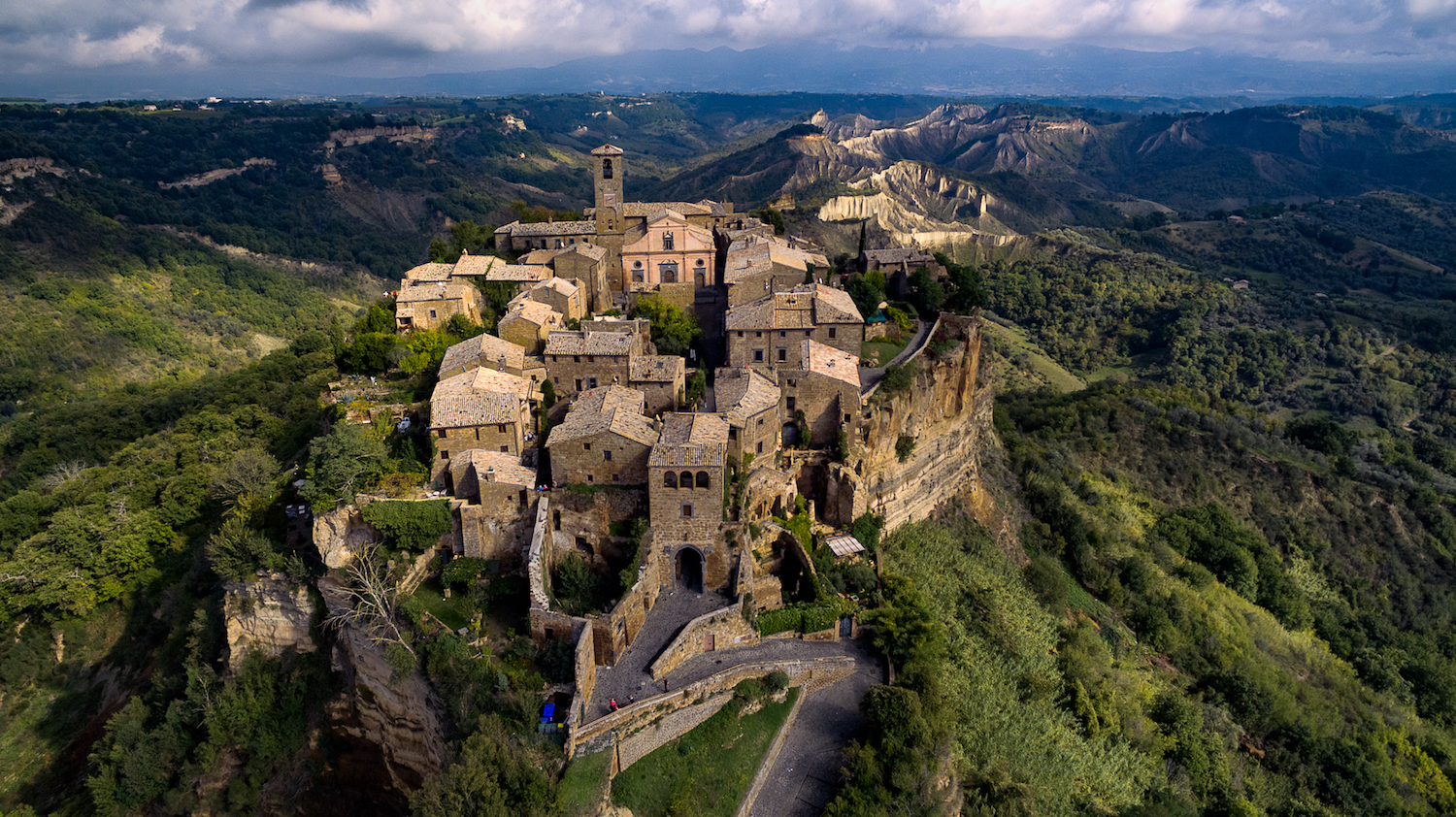 Civita di Bagnoregio in 16:9
I'll confess I started out by shooting 16:9, since I come from a production background and it's a more pleasing ratio for me, but I also shoot in 4:3. Furthermore, I sometimes shoot both at the same time.
Actually I am not sure why DJI is using 4:3 and 16:9 as photography formats, when the most used format is 3:2. I suppose it has something to do with video being the primary format for drone usage. Not sure.