8. Post-Processing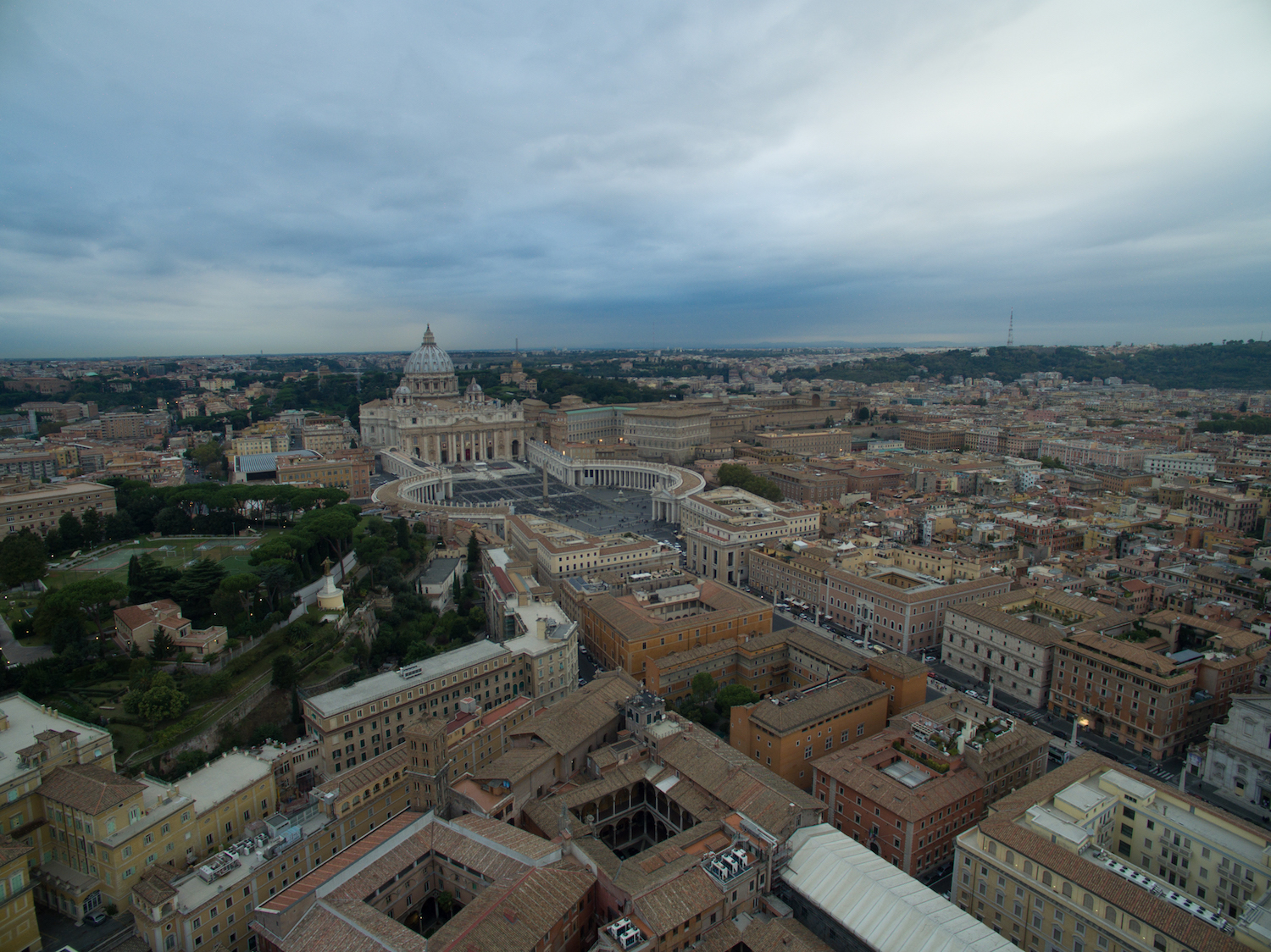 Rome Before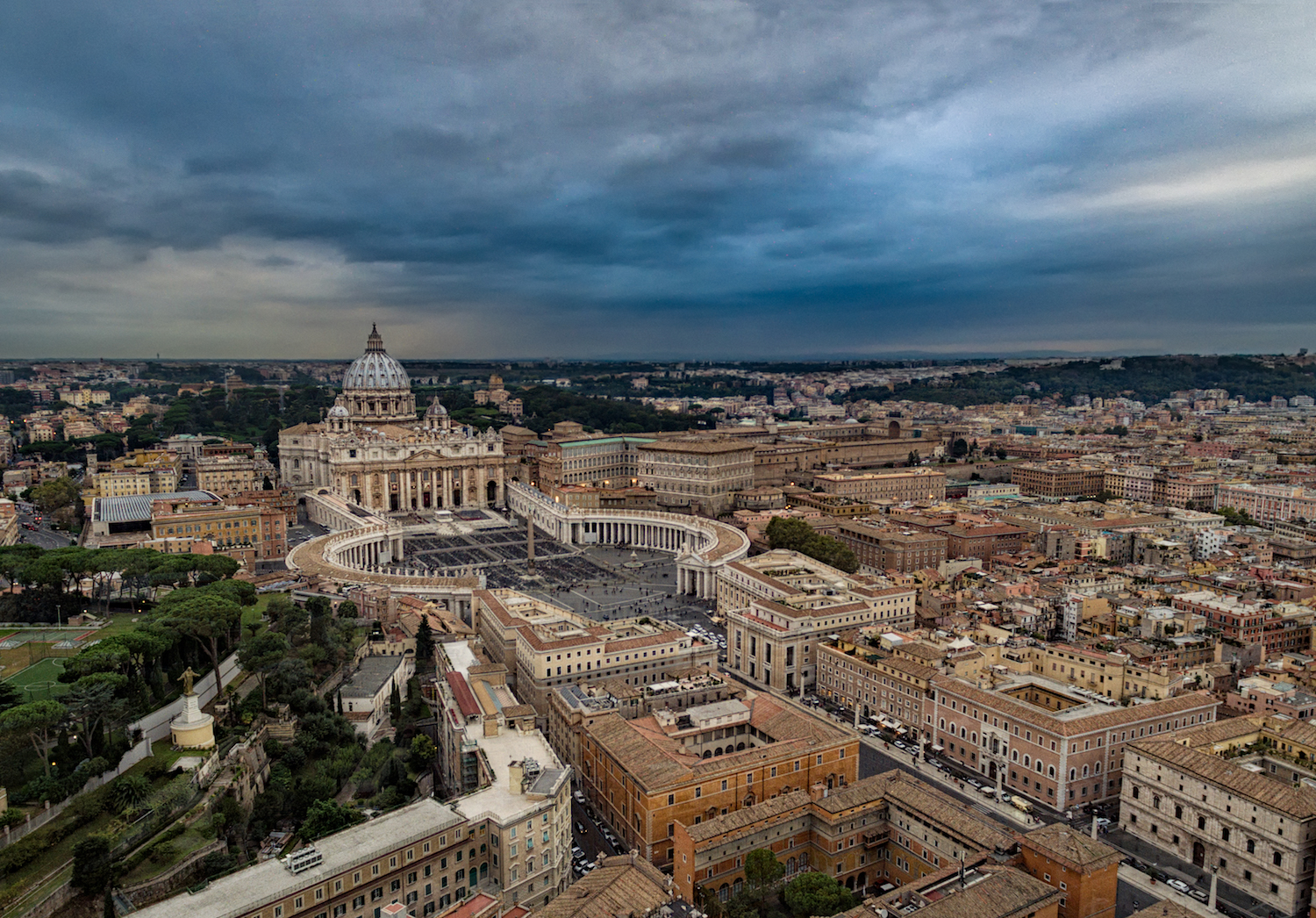 Rome After
The shot in my example above was resized, straightened, and colour corrected in both Lightroom and Photoshop to achieve the look of the final version. Don't be lazy and share unprocessed shots straight out of camera. There is always room for improvement in any photo you take.
You will be amazed how a photo can be transformed in your favorite post-processing software. I use Adobe Lightroom and Adobe Photoshop to post-process all of my shots. As I said before, I use bracketing extensively to combine 3 or 5 photos together before post-processing. See #3 for that subject.
9. Unique Angles, Panoramas, Long Exposures etc.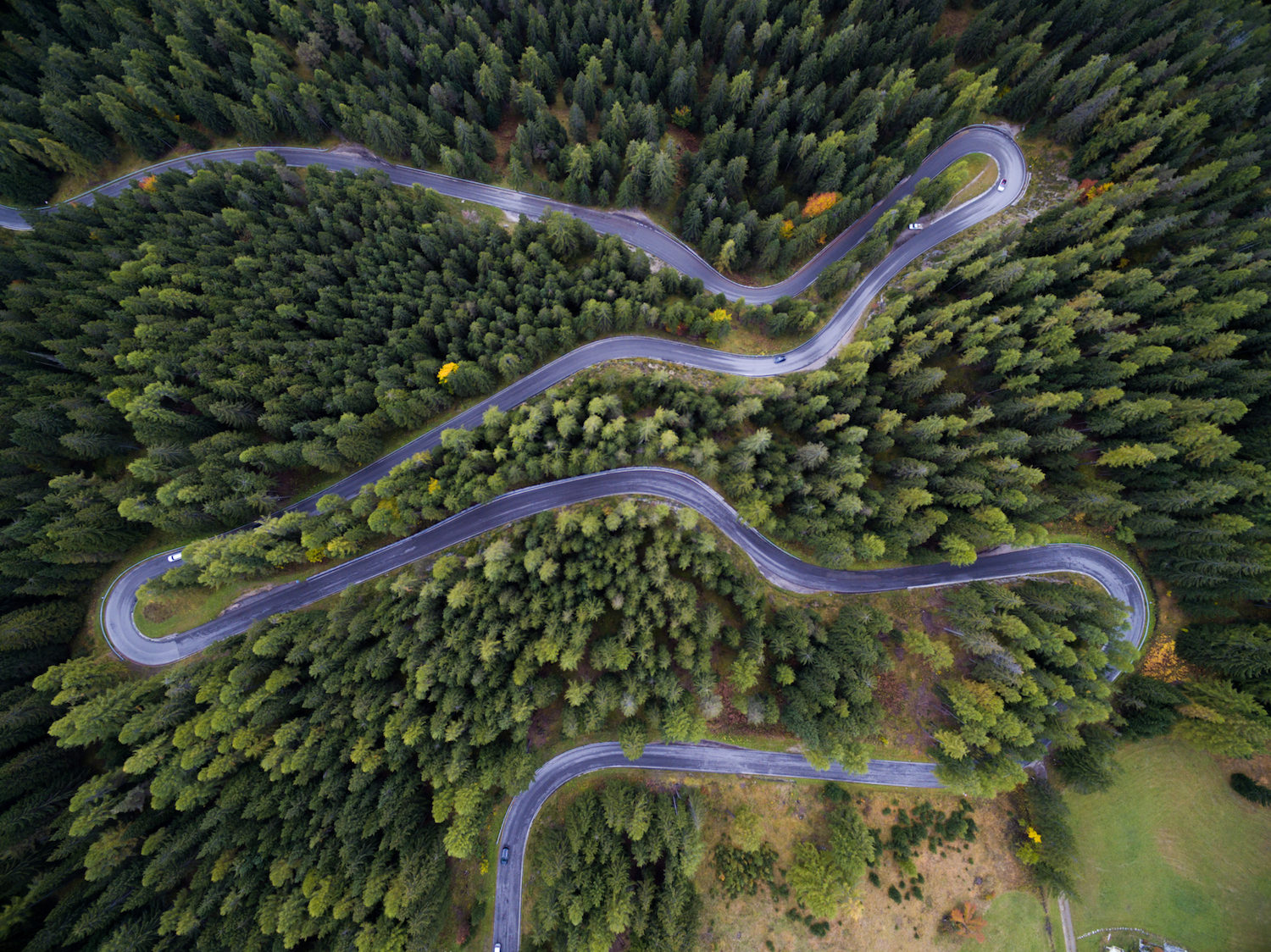 Mountain road from above

Moscow State University aerial panorama
Be creative.
You are no longer plagued by the inability to use the right spot in the right location. Drones are unique in the sense that they can take your photographs literally to the next level. So stop thinking in traditional terms—experiment, be open to the new shooting possibilities drones open up for you.
10. Drone Technicalities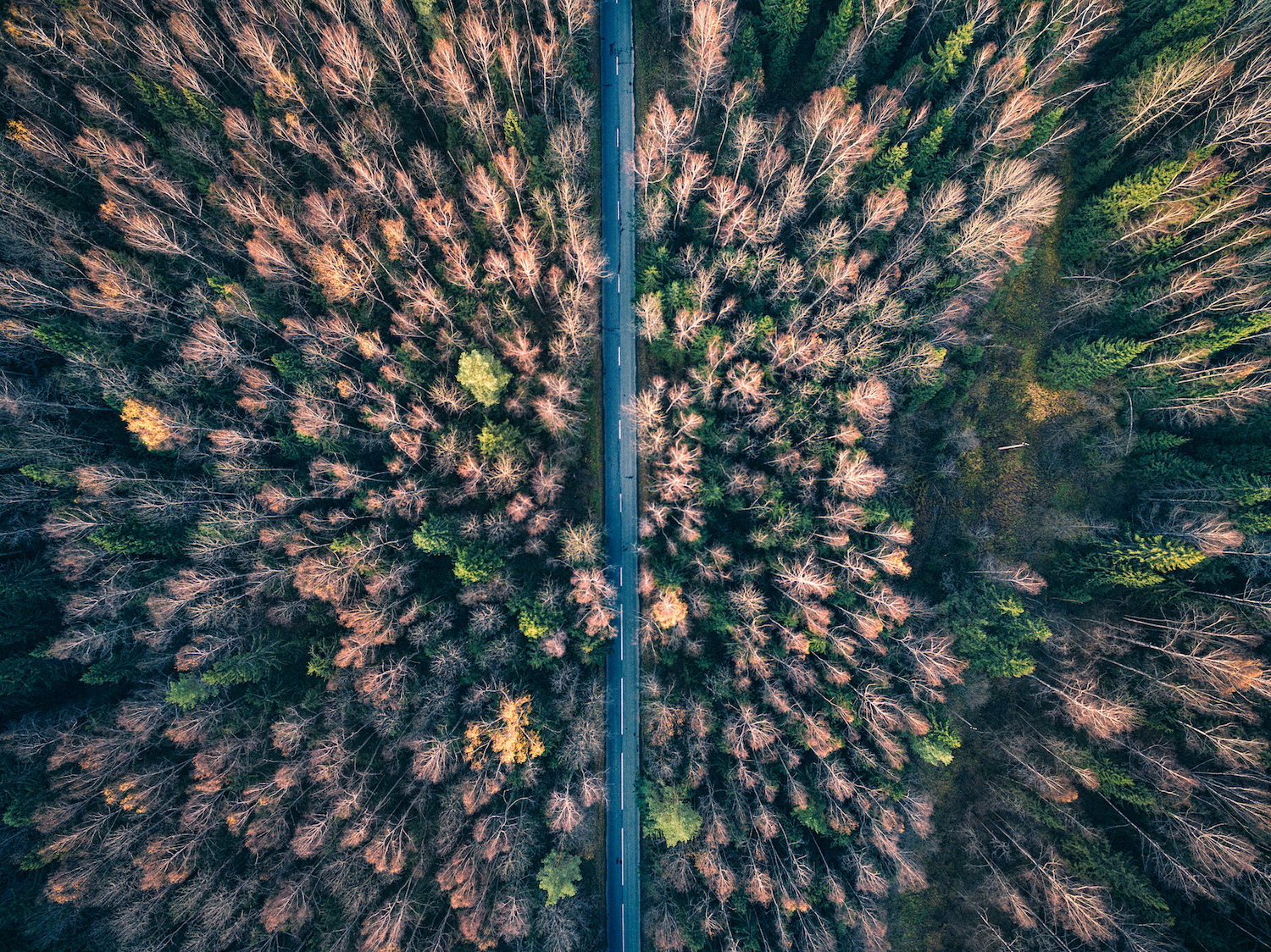 Above Russian forest
This subject may vary across the models, but for the sake of simplicity I would assume that these issues apply everywhere.
What I am talking about here are the small technical things that need to be done to your drone before the flight in order to be as safe and productive as possible. Live it,?learn it as they say… and I am talking from experiences that haven't always been very pleasant. It is better to follow a couple of easy pre-flight steps than to lose your drone and all the great things you captured with it.
Calibrate the Compass
Firstly, one must always calibrate the drone compass once you arrive on a new location far from the previous one (change landscaped, say from a field to a mountainside). This definitely helps avoid abnormal behavior in the air.
Check Your Figures
Secondly, check your figures. By that I mean you should check the drone's compass sensor index after calibration. Even if your software claims that it is OK to fly, take the time to check those indexes. For instance, it's ok to fly my DJI when the index is between 1500 and 1600. Higher index means greater disturbances around, i.e. metal in the ground, some reflective surfaces, etc.
Hover…
Thirdly, this is my own technique that I am simply sharing; I'm not claiming this as an absolute must-follow. It is up to you and your common sense whether you adopt it or not. But it did help me save my drone from crashing a couple of times.
So here it is: take some time to hover. What I mean is, don't speed up from the ground as soon as the propellers are on. Ease it up a bit and hover. It gives you time to land the drone in case there are any immediate malfunctions or you feel that it has started behaving strangely. Take a couple of seconds to do this, and only fly up once you see that you are in complete control.
Mind the Wildlife
Fourthly, mind the wildlife in the air. I am dead serious about this. Seagulls, for instance, are often eager to attack your drone in order to protect their territory.
Download your Data Right Away
Last but not the least: download your data. I've developed the habit of downloading everything from my SD card right after the flight. This way I am safe from losing precious materials in case of any drone emergencies on subsequent flights.